ACCREDITATION

---
In today's ever-changing construction industry, we believe being a professional and responsible company is the only way to do business.
Capital Group London Limited are proud to hold accreditations from Considerate Constructors Scheme and the rigorous and stringent Building Confidence accreditations from Achilles, both of which have and continue to improve our business and ensure we are compliant with the latest legislation and provides our clients with a level of comfort that we are managing our supply chain and also taking into consideration the environment, our site neighbours and our operatives.

---
CONSIDERATE CONSTRUCTORS
We are a Considerate Constructors Registered Company (registration number C1210). We agree to abide by the Code of Considerate Practice, designed to encourage best practice beyond statutory requirements.

---
ACHILLES BUILDING CONFIDENCE
Capital Construction is an accredited supplier under the Achilles Building Confidence Scheme. We have been awarded Accreditation status as a contractor which has met the stringent audit for the Achilles Building Confidence Scheme. We are a level 4 Contractor/Installer.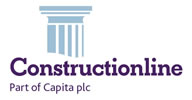 ---
CONSTRUCTIONLINE
Constructionline is a register for pre-qualified contractors and consultants used by the construction industry of the United Kingdom.

---
CHAS
In 1997 a group of health and safety and procurement professionals from across Great Britain worked with the Association of London Government (ALG) to develop CHAS. CHAS started with two main aims.
1) To improve health and safety standards across Great Britain.
2) To reduce duplicated safety applications for both suppliers and buyers.

---
UKAS ISO 9001:2015 Quality Management Systems (QMS)
ISO 9001 is the internationally recognised standard for Quality Management Systems (QMS). It is the most widely used QMS standard in the world, with over 1.1 million certificates issued to organisations in 178 countries.
ISO 9001 provides a framework and set of principles that ensure a common-sense approach to the management of your organisation to consistently satisfy customers and other stakeholders. In simple terms, it provides the basis for effective processes and effective people to deliver an effective product or service time after time.