SKILLS

---
In today's ever-changing construction industry, we believe being a professional and responsible company is the only way to do business. .
To be responsible and accountable – socially, ethically and environmentally. Evidence of this can be seen in our ability to secure repeat business time and again, which can only be achieved through trust built over time with actions, not words. We are highly experienced and accredited with all the relevant professional bodies.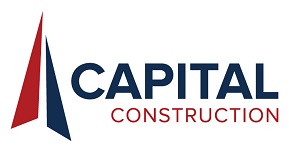 ---
CAPITAL CONSTRUCTION
Capital Construction focuses on construction which includes working with some of the UKs largest blue chip property investment companies to provide refurbishment/enabling works and new build construction. At Capital Shopfitters we to continue provide our customers in the UK with high-end specification fit outs and deliver an experienced service that is focused and driven to fully meet their needs and brand identity.

---
DESIGN & BUILD
---
Design and build is radically different from the traditional sequence of construction work, offering clients far greater accountability and in most cases lower costs. Our knowledge and experience means that on many occasions we have been able to offer up alternative cost effective solutions whilst maintaining a client's requirements to enable them to achieve a quality finish for a lower cost.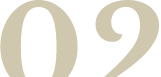 ---
REFURBISHMENT
---
We have great knowledge and experience of a variety of refurbishment projects from minor office and retail refurbishments/ fit outs, façade alterations up to the refurbishment of large retail shed units and even a shopping centre..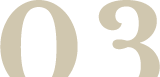 ---
LANDLORD ENABLING
---
Whether it is stripping a unit back to its developer shell, subdividing or extending an existing unit/building we can help you. Many of these projects include structural alterations, the upgrade or alteration of various utilities.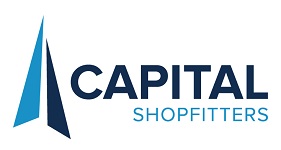 ---
CAPITAL SHOPFITTERS
We have been involved in the construction of some fantastic stores throughout the UK – on the high street, in malls/shopping centres or large shed retail units and a number of which have featured in Retail Week and on the BBC.
We understand the importance of look-and-feel in the retail environment. What is important to you is also important to us, as we support your estate development through the evolution of your brand, whether it is a new concept or handling roll-out programmes and store re-modelling projects you can be assured it will be managed in an efficient and expert way. At all times, we are mindful of ensuring that your staff and customers can focus on their own experience.

---
IN OCCUPATION
---
A large proportion of our projects require us to work in a phased manner and near the public and employees and we pride ourselves on managing and delivering these projects on time whilst maintaining the highest health and safety standards.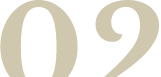 ---
MAINTENANCE
---
We are able to offer pre-planned maintenance services from minor touch ups to decorations up to large scale maintenance programmes.